A business solution that has rapid turnaround time, affordable, flexible & scalable.
Manage your general ledger, journals, budgets and accounts receivable and payable. Payment runs, real time financial numbers, drill down and full multi-currency capabilities.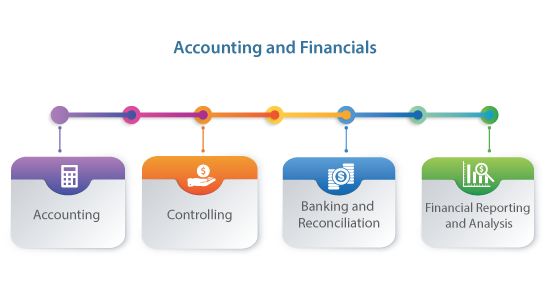 Manage the entire sales process from first contact to closing the sale from customer data management to after-sales support. Sales pipeline visibility, flexible sales process, complete tracking.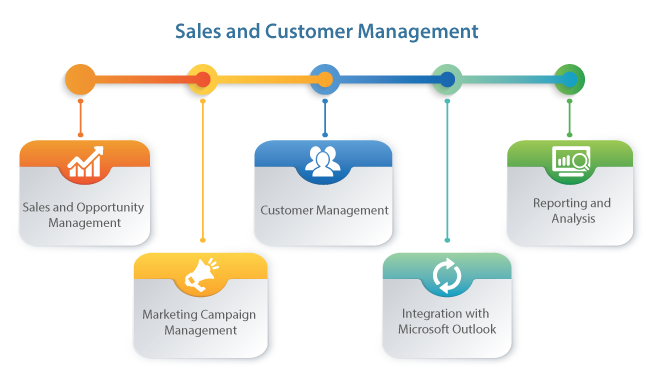 Control the entire procurement process. Materials resource planning, minimum inventory levels and production planning. Schedule your material and production requirements.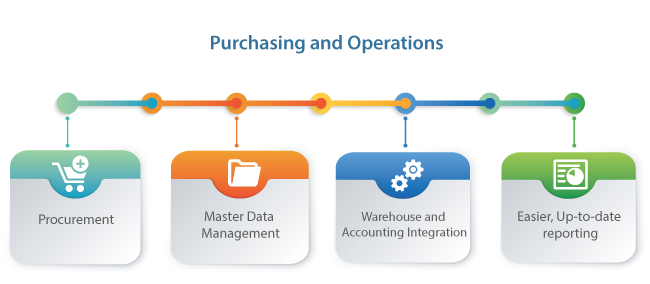 Manage inventory across multiple warehouses and locations, and track and record stock movements. Moving average, FIFO and standard costing methods. Manage serial and batch items. Multiple units of measure.
Manufacturing out of the box. Produce finished goods and generate work orders. Full service call tracking and knowledge base system.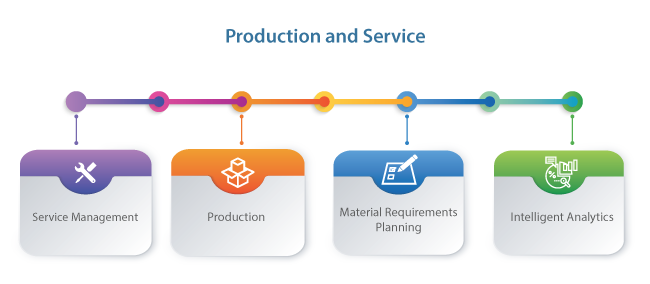 Create, manage, and distribute reports that improve transparency and decision making across the business.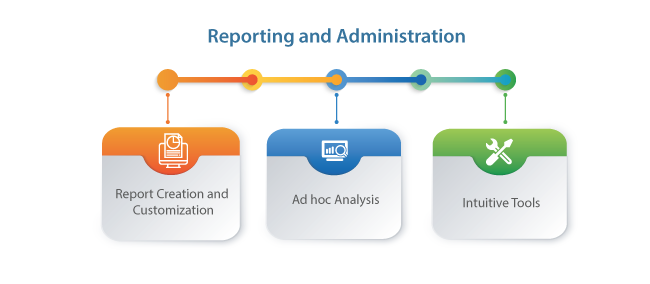 Highly Customizable
SAP Business One can be easily tweaked to the particular requirements of each individual business and industry, making it the ideal ERP solution for SMEs.
Flexible Deployment
Deployable on both – On-Premises & Cloud and offering a hybrid of two, it is the most flexible ERP software out there.
Real Time Business Intelligence
SAP Business One integrates business intelligence with real-time analytics and insights that help on a day-to-day basis as well as critical decision-making.
Mobility
With dedicated mobile apps, you get instant access to critical business functions and are able to run SAP Business One also from mobile, tablet, or any device of your choosing.
One Solution
A true comprehensive ERP solution, SAP Business One covers all the essential business functions such as Manufacturing, Inventory, Finance, Sales, Purchase, Services, CRM & much more.
Affordable
SAP Business One was made for SMEs and is no doubt affordable. It also offers a modular structure wherein you can buy licenses according to the number of users, further reducing the costs.
E-invoicing & E-way Billing with GST One
Generate e-invoices, e-way bills, invoice documents & manage tax collections and deductions, etc. all from within a single solution.
Barcode Printing, Scanning & Handling
Print & manage multiple dynamic barcodes, manage inventory, & get an accurate count of stock with super accurate batch & serial numbers.
Next-Gen Web Portals & Apps with Tracto
Give control to your employees, consumers, & partners through self-serving & feature-rich next-gen web portals & apps that are quick to make and grant enhanced mobility for a seamless experience.
Benefits of SAP Business One for Micro, Small, & Medium Businesses.
Makes Business Agile & Flexible

Provides Critical Real-time Business Intelligence

Increase in Productivity & Efficiency

Gives Complete Visibility across the Business

Enhanced Flexibility, Data Management and Security

Affordable & Improves Costs Efficiency

24/7 Access on Any Device & Mobility
FAQ
A business solution that has rapid turnaround time, affordable, flexible & scalable.
SAP Business One is a comprehensive ERP solution for Micro, Small, & Medium Enterprises (MSMEs). It automates your business processes turning it into a smart and efficient entity. You get to manage business day-to-day business functions with ease and gain enhanced vision and complete control over all business operations in one centralized system.
It can also be customized based on specific industry requirements and has multiple modules available to control multiple areas of any business, such as but not limited to:
Manufacturing
Sales
Finance
Inventory
CRM
Services
Purchases
Not at all. In fact, we train your staff that will be using the solution thoroughly so that they can use it without any hiccups. SAP Business One also has a very user-friendly user interface that users adapt to quick and provides a pleasant user experience. That's what makes it one of the best ERP solutions out there.
And even if you are facing particular issue in regards to using the software, our technical support team is always there to help you out.
Though SAP Business One is the most affordable ERP solution for MSMEs, its pricing is determined by several factors such as customizations, required modules, number of users, preferred deployment, and more.
If you would like to get an exact figure then click here to get a quote from our experts.
SAP Business One can be deployed in three available options.
On-premise – Deployed on your IT hardware and infrastructure.
On cloud – Deployed on a Cloud Hosting Service of your choosing.
Hybrid – A mix of both On-premise and On cloud.
If you find yourself confused between the options then fret not as our SAP experts will help you figure out the best deployment option for your business based on its unique requirements.
Your data comes with you. Our SAP team can ensure the safe transfer of your data from your legacy system to SAP Business One. They will facilitate seamless data migration and keep you updated regarding the progress.
So all the integral data collected over the years will be there and usable as soon as you fire up SAP Business One as well.